Detailed introduction
English Name: Uniconazole

Chemical name:
(e)-(+/-)-beta-((4-chlorophenyl)methylene)-alpha-(1,1-dimethylethyl)-1h-1,2,4-triazole-1-ethanol; 1-(4-chlorophenyl)-4,4-dimethyl-2-(1,2,4-triazol-1-yl)pent-1-en-3-ol; (E)-1-p-chlorophenyl-2-(1,2,4-triazole-1-yl)-4,4-dimethyl-1-pentenyl-3-ol;
CAS no.:83657-22-1
EINECES No.:266-325-7
Physical and chemical properties:
colorless crystal, melting point 147~164°c, solubility: 4.8mg/L water, 300mg/L ethane, 88g/kg methanol, 7g/kg xylene, stable storage under normal conditions.
Toxicity:
active drug rat acute oral LD50>4642mg/kg, rat percutaneous LD50>4642mg/L, is a low-toxic plant growth regulator.
Main Preparations:
Uniconazole 95%TC ; Uniconazol 20%WP
Uniconazole 95%TC ,Registration Certificate No.: PD20184315
Other preparations can be customized, but quantity should be at least 1000kg
Functional features:
Uniconazole is a broad-spectrum and highly active plant growth regulator, with both bactericidal and herbicidal effects. It is an antagonist of gibberellin biosynthesis, and can be used as an ornamental plant for herb and woody plants.Its activity was more than 6-10 times higher, but its residual amount in the soil was only 1/10 of that of paclobutrazol, so it had little impact on the later crops. It could be absorbed by seeds, roots, buds and leaves, and operate among organs, but the leaf absorption outward operation was less, with obvious apical property.It can dwarf plants, resist lodging, promote flower bud formation and increase crop yield.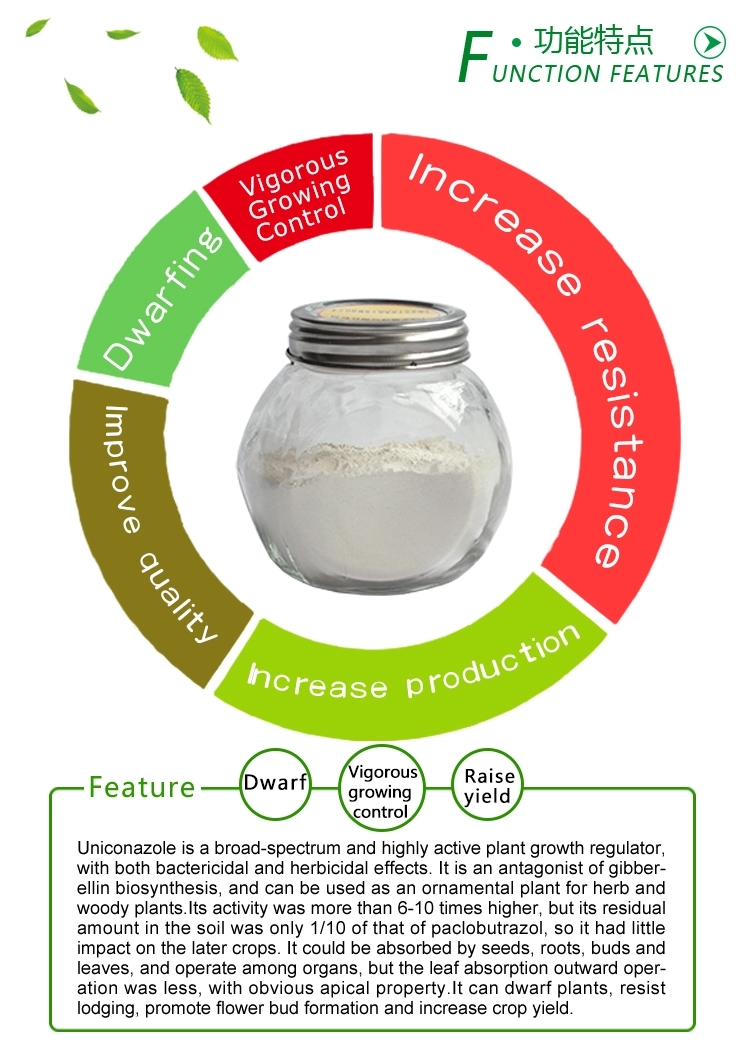 Notes:
The product should be stored in a cool and dry place, not mixed with food, seeds and feed.
Protect from sun and moisture during transportation.
The application should be tested before promotion, and the period and concentration of feeding should be strictly controlled.
For seed treatment, the soil should be levelled, shallowly sown and shallowly covered to maintain good moisture content.
For broken chest or long bud of inferior rice seed should not be impregnated with Uniconazole seed, seed immersion should immediately accelerate the bud, wait for even bud after sowing, in order to produce seedlings.
Packing: 25kg woven bag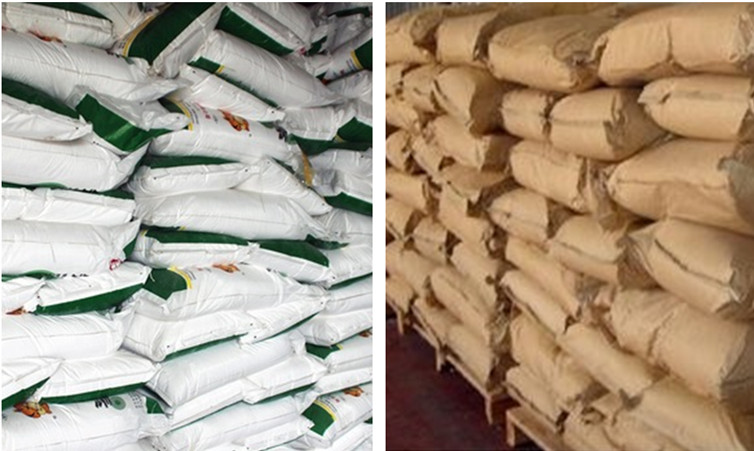 Contact:

Sales Manager: Frank Liu; Phone/Wechat: +86-15879086129; What's app: +86-19943907569; E-mail:thurstonliu@163.com
HOT SALE