Detailed introduction
English Name: Prohexadione Calcium
Chemical name: 3,5-dioxo-4-(1-oxopropyl)cyclohexanecarboxylic acid ion(1-) calcium, calcium sal
Molecular Weight: 462.46
CAS no. 127277-53-6
Physical and chemical properties: the pure product is white without fixed body.The appearance of active ingredient is beige or light yellow amorphous solid, no smell.Stable to light and air, easy to decompose in acidic medium, stable in alkaline medium, good thermal stability.
Main Preparations: Prohexadione Calcium 95%TC; Prohexadione Calcium 15%WP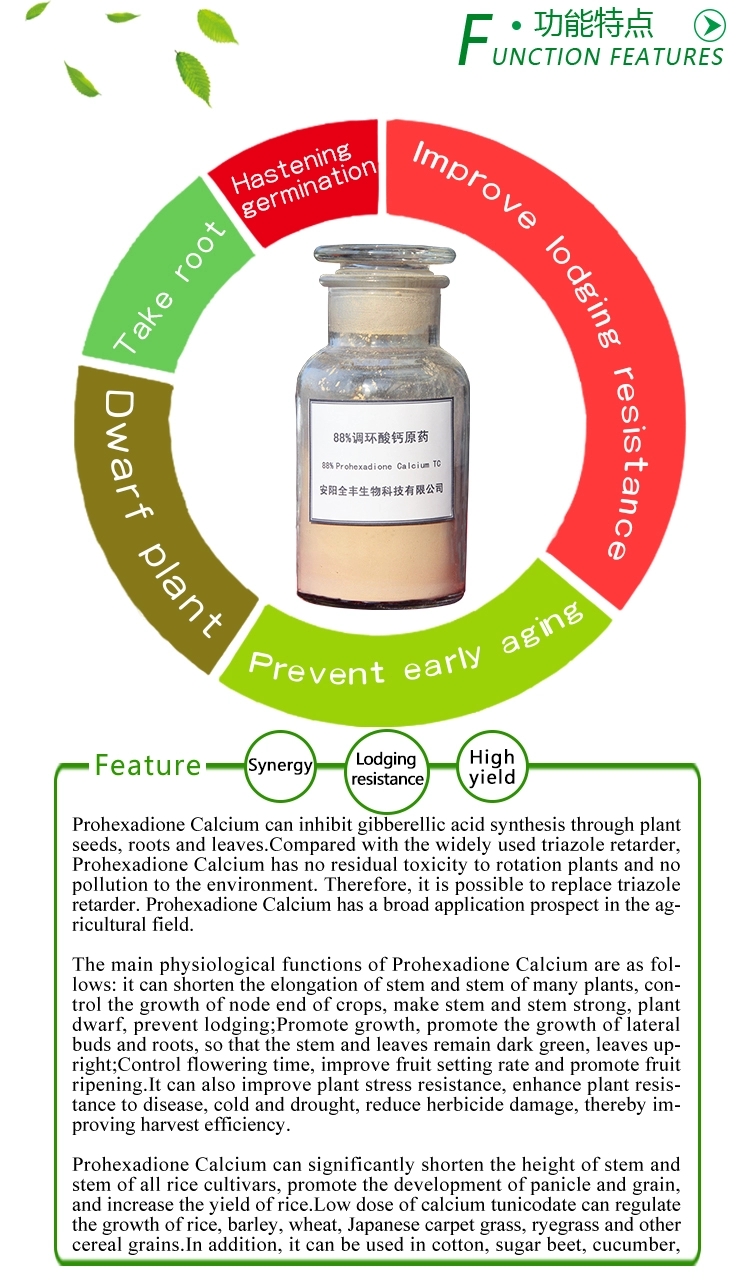 Notes:
1. Prohexadione calcium is a highly active plant growth regulator, which should be carefully used for crops with poor fertility and slow growth.
2. Use the medicine in strict accordance with the instructions to avoid causing harm;
3. Before 10 am and after 4 PM, it is advisable to moisten the leaves without flowing down, so as to increase the absorption time of the leaves without waste;
4. Long-term harmful contact with skin, wash immediately after application;If accidental poisoning, should be sent to symptomatic treatment;
5. Cannot be mixed with acidic substances;
6. Shall not be mixed with food, feed or seeds;
7. The product should be kept in a cool and dry place.
Registration Certificate:
1) Prohexadione Calcium 88%TC ,Registration Certificate No.: PD20173212
2) Prohexadione Calcium 5%EA ,Registration Certificate No.: PD20180369

Other preparations can be customized, but quantity should be at least 1000kg
Packing: 1kg foil bag; 25kg woven bag; 25kg fiber drum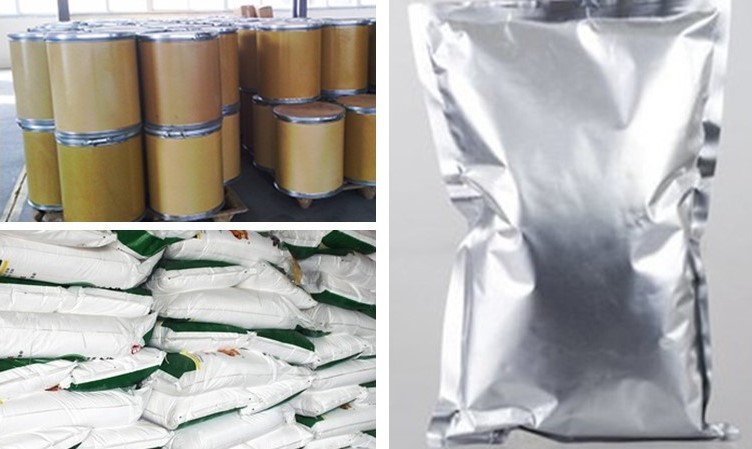 HOT SALE