Detailed introduction
English Name:Gibberellic acid
Another name:GA3, gibberellin A3,
Chemical name: 3s,3as,4s,4as,7s,9ar,9br,12s)-7,12-dihydroxy-3-methyl-6-methylene-2-oxoperhyd;
MF(Molecular formula): C19H22O6
MW(Molecular Weight): 346.4
CAS No:77-06-5
EINECS No: 201-001-0
Physicochemical property: The pure product is a crystalline solid with melting point of 223~225℃ (decomposition). Solubility: water solubility of 5g/L (room temperature), dissolved in methanol, ethanol, acetone and alkali solutions;Slightly soluble in ether and ethyl acetate, insoluble in chloroform.Its potassium, sodium and ammonium salts are easily soluble in water (potassium salt solubility is 50g/L).Stability: dry gibberellic acid is stable at room temperature, but slowly hydrolyzed in aqueous or water-ethanol solutions, with a half-life (20℃) of about 14d (ph3-4).A bioactive compound degraded and rearranged in a base.Thermal decomposition

Main Preparations:
90%TC and 20%SP

Gibberellic Acid 20%SP, Registration Certificate No.:PD20151883
Gibberellic Acid 3%EC, Registration Certificate No.:PD86101-42

Other preparations can be customized, but quantity should be at least 1000kg
Toxicity: Rat and mouse acute transoral LD50 > 15000mg/kg, rat acute percutaneous LD50 > 2000mg/kg.No irritation to skin or eyes.No abnormal reaction was observed in rats exposed to gibberellic acid at a concentration of 400mg/L for 2 hours per day for 21 days.Rats and dogs were fed > 1000mg/kg feed (6d/ week) for 90 days.Bobwhite acute oral LD50 > 2250mg/kg, LC50 > 4640mg/kg feed.Rainbow trout LC50 (96h) > 150mg/L.
Function characteristics: Gibberellin is one of the important endogenous hormones to promote plant growth and development.In plants, gibberellic acid is synthesized in the germination of seeds, buds, growing leaves, blooming flowers, stamens, pollen grains, fruits, and roots.The root composition moves up, while the top composition moves down, and the transport site is in phloem, and the transport speed is similar to that of photosynthetic products.Artificially produced gibberellic acid is absorbed mainly through leaves, twigs, flowers, seeds or fruits and then moved to the site of action.It has a variety of physiological functions: to change the proportion of female and male flowers in some crops, to induce parthenogenesis, to accelerate the fruit growth of some plants, and to promote fruit setting;Break seed dormancy, advance seed germination, accelerate the elongation of stem growth and some plants pull moss;Expanding leaf area and accelerating the growth of young branches were beneficial to the accumulation of metabolites in phloem and the active layer.Inhibition of maturation and senescence, lateral bud dormancy and tuber formation.Its mechanism of action, can promote the synthesis of DNA and RNA, improve the activity of DNA template, increase the activity of DNA, RNA polymerase and chromosome acidic protein, induction of alpha amylase, fat synthetase and proteinase enzyme synthesis, increased or activation beta amylase, colorful, isocitrate decomposition enzyme, phenylalanine deaminase activity, peroxidase, indole butyric acid oxide, increase content of freedom of auxin, delay the chloroplast decomposition, improve the cell membrane permeability, promote cell growth and elongation, speed up the flow of photosynthate and storages.Growth inhibitors such as doxazole and pyractin can inhibit the biosynthesis of gibberellic acid in plants, which is also an effective antagonist of these regulators.
Packing:
1) 25kg fiber drums with PE film
2) 25kg woven bags with PE film
3) 1kg foil bag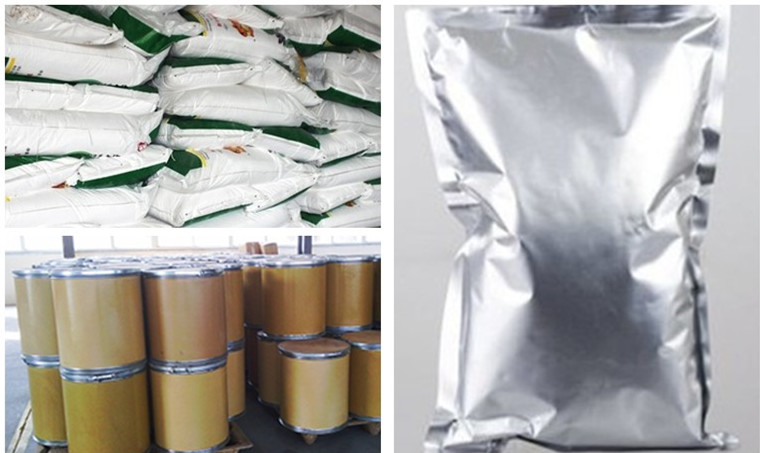 HOT SALE