Detailed introduction
Name:Mepiquat chloride
Another name:DPC, Mepigtlat-chloride, Mepigquat, Pix, Terpal, N,N-dimethy
Chemical name:1,1-dimethylpiperidinium chloride; N,N-dimethyl piperidine chloride
CAS No:24307-26-4
EINECS No:246-147-6
Appearance:The technical material is white or light yellow powder
Security:low toxicity, non-flammable, No irritation to respiratory tract, skin and eyes
Toxicity: The accumulation in animals was small, and no mutation, teratogenic and carcinogenic effects were observed under experimental conditions. No obvious toxicity to bees and birds. If poisoning occurs, gastrointestinal cleaning should be done.Toxicity rating: middle.Rat acute transoral LD50 was 1490mg/kg and mouse 428mg/kg.Rat acute percutaneous LD50 was 7800mg/kg, rat acute inhalation LC50>3.2mg/L(7h).It can irritate the skin and eyes.Bluegills LC50>250mg/L, trout LC50 was 750mg/L.
Classification:Plant Growth Retardants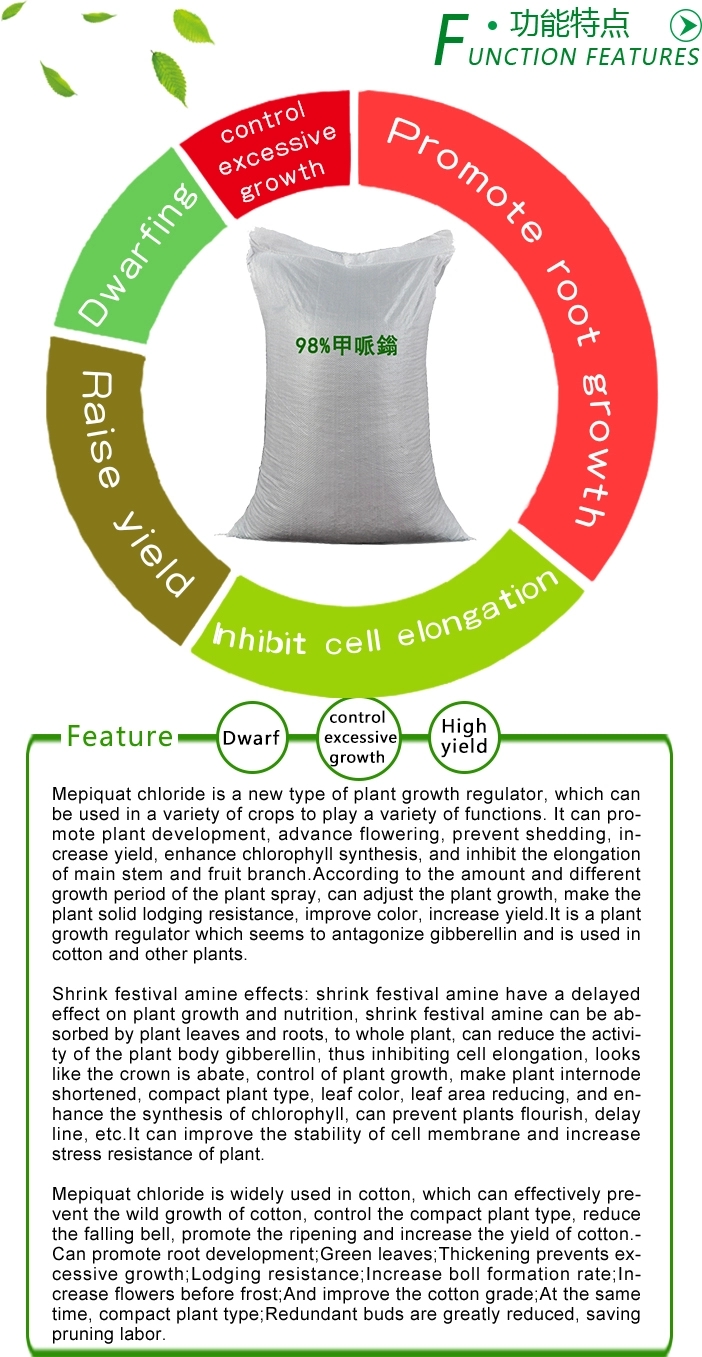 Main Preparations:
1) Mepiquat chloride 98%TC ,Registration Certificate No.: PD20081490
2) Mepiquat chloride 25%SL ,Registration Certificate No.: PD20091092
3) Mepiquat chloride 12.5%SP ,Registration Certificate No.: PD20091319
Other preparations can be customized, but quantity should be at least 1000kg.
Packing:
25kg woven bag; 25kg fiber drum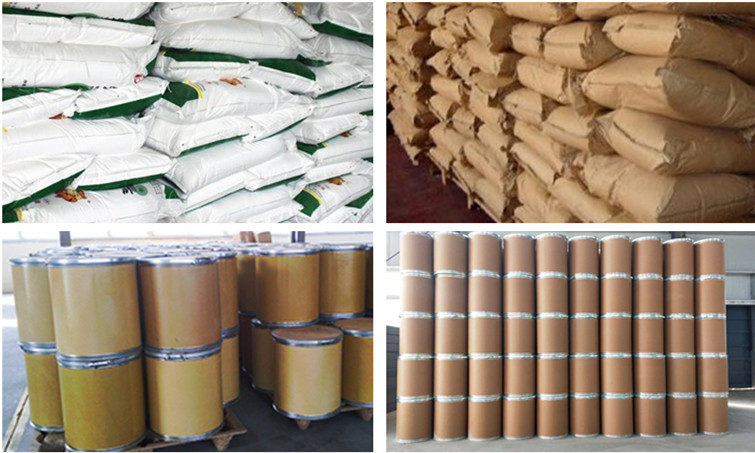 HOT SALE