Hebi Quanfeng donates "drones" to help prevent epidemic in Heshan District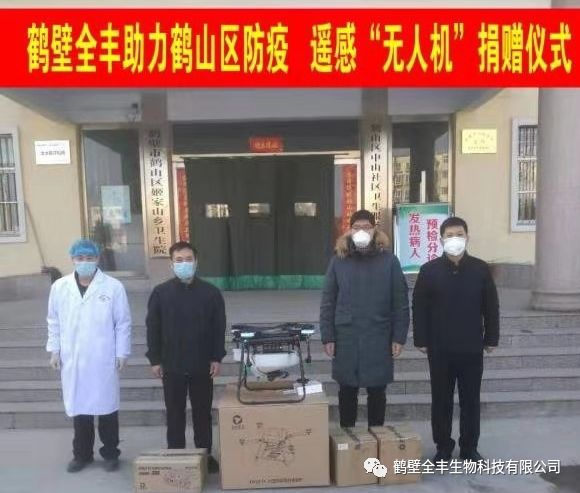 The epidemic is merciless and there is love in the world. At present, novel coronavirus infection is currently at a critical moment. In the forenoon of February 3rd, Hebi Quan Feng Biotechnology Co., Ltd. donated remote sensing UAV and related auxiliary items to Heshan district to help prevent epidemic diseases. The donated UAV is the 3wqfxt-10 UAV, which has a long operation time and a much higher operation efficiency than the manual spraying, and has a wide range of adaptability. It can work well in mountains, hills and other terrain. Novel coronavirus infection prevention and control work can be provided by material support by this donation.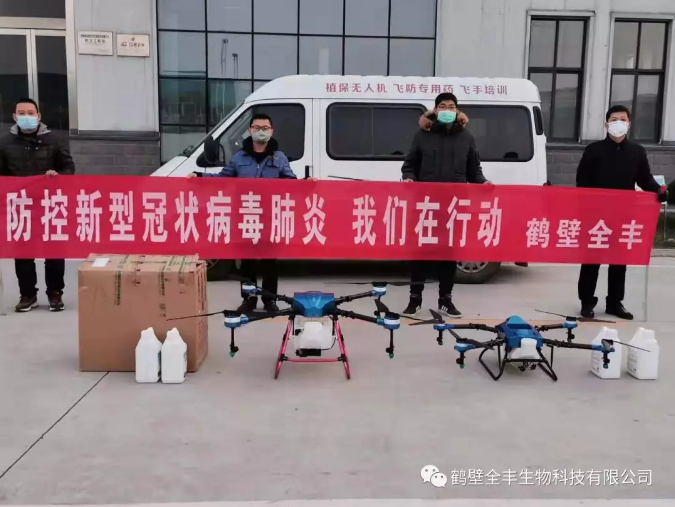 At the first time of the outbreak, Hebi Quanfeng actively responded to the call of the party and the government, informed the employees during the Spring Festival to do a good job in the prevention of the epidemic according to the working requirements of the park, and carried out disinfection and epidemic prevention, propaganda and epidemic reporting within the company in strict accordance with the requirements of the park; the company established a leading group for epidemic prevention and control, developed an emergency plan, and equipped with Relevant disinfection equipment, anti epidemic masks and other items shall be carried out in accordance with the requirements of the government.
The virus has no lover. I believe that with the joint efforts of people from all walks of life and firm confidence, we will win the battle without smoke of gunpowder. Hebi Quanfeng will continue to increase investment, organize personnel to join in the epidemic Resistance War, help the epidemic prevention with the spirit of social love and mutual help, and win the battle against the virus together.